News
Extended opening for summer holidays!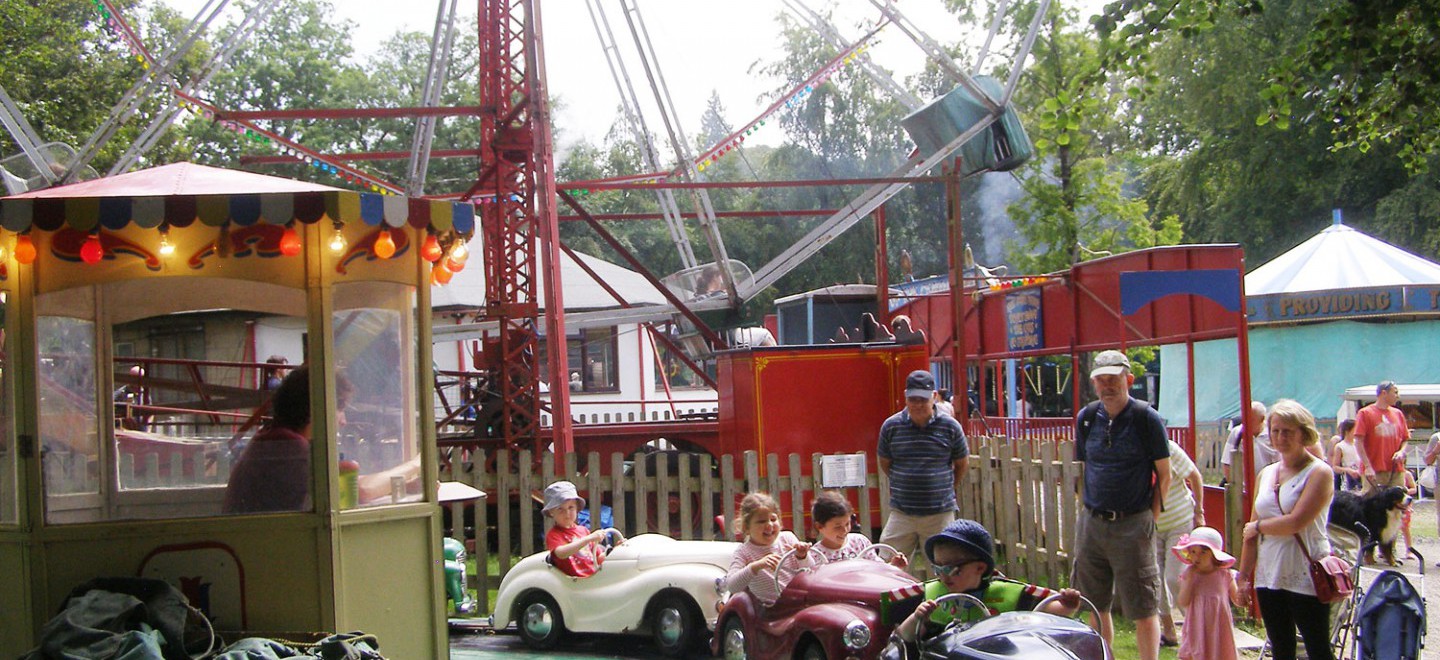 Hollycombe has got summer boredom busted! Pay once for a ticket - £16 adults, £14 senior and £12 child, with family tickets available – and enjoy unlimited returns for not only the summer but a whole year! Open from Tuesdays to Sundays between 2nd & 29th August, Hollycombe's Fairground is sure to go down a treat with all members of the family.
Rides include the world's first white-knuckle ride, the 'Razzle Dazzle'; the ever-popular steam gallopers roundabout and the Steam Yacht. No one should miss the panoramic views of the South Downs from the top of Hollycombe's famous Big Wheel, or the equally spectacular views from Hollycombe's Quarry Railway, a 2ft gauge, 1.25 mile railway which pauses mid-trip to allow views over the South Downs and also the Sussex Weald. (Please note that not all rides will operate on weekdays and those that do will run on a limited and timed basis).
Hollycombe has a great value Café, but visitors are welcome to bring a picnic and enjoy the extensive woodland gardens, where there are shady walks to take in the Romantic View. There are not many walks that can be enjoyed to the background of vintage organ music!
Look out too for Hollycombe's popular Teddy Bears Day Out, this year taking place on Sunday 14th August. It would be a shame to leave Teddy out of the fun, so we've arranged an event especially for him, with added rides, quizzes and shows.
We look forward to welcoming you this summer, and remember, whatever the weather, the sun always shines at Hollycombe!