News
Head to Hollycombe for Steam in Miniature on Sat 19 and Sun 20 May!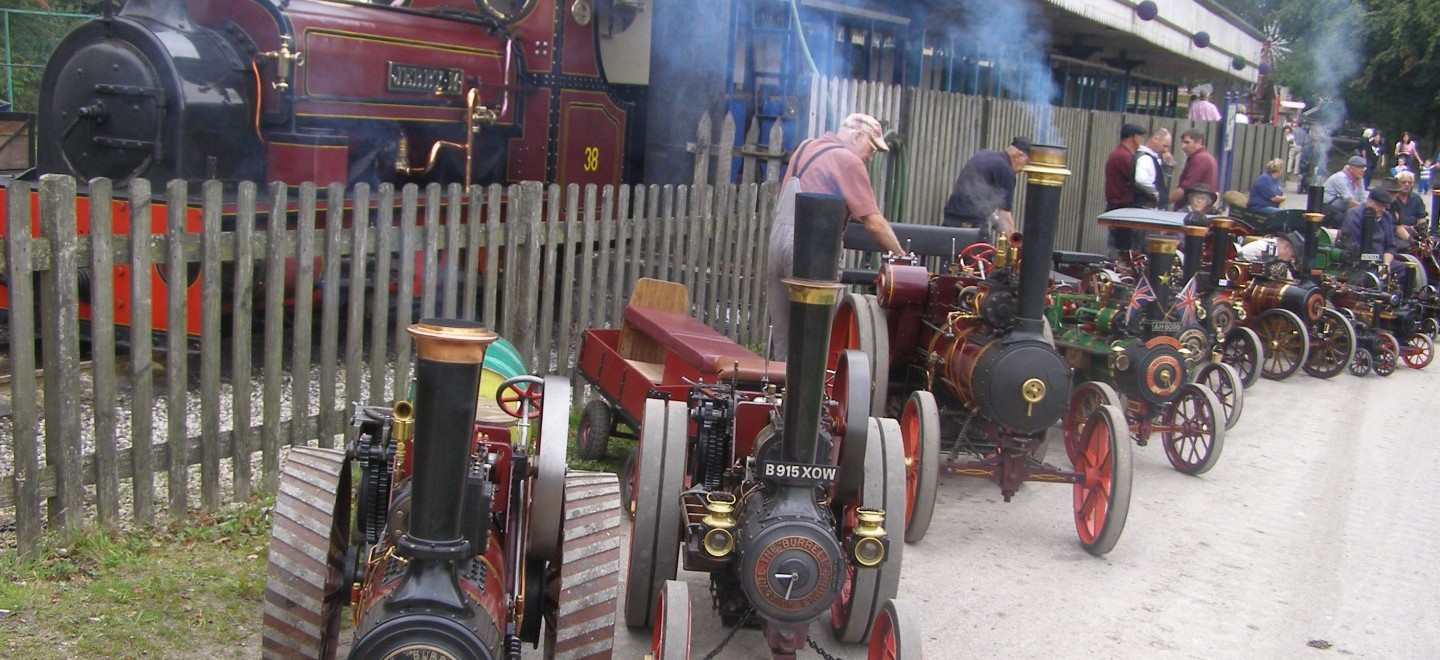 Join us this weekend with the must-see line-up of miniature steam engines!
Hollycombe Steam in the Country welcomes members and friends of the West Surrey Model Traction Engine Club over the weekend of 19 & 20 May, as over 2 dozen miniature traction engines, from 2 inch to 6 inch scale, will parade along the pathways for the annual 'Steam in Miniature' gathering.
'Steam in Miniature' is a fun weekend' said Hollycombe Trustee Brian Gooding. 'Visitors love to get up close to the miniature steamies, and their owners are very good at explaining how the engines operate to children. There are also wonderful photographic opportunities with afternoon line-ups of the miniatures alongside the railway track.'
A club spokesperson commented: 'Members of our club will be coming to Hollycombe from far afield. We have been visiting for upwards of 30 years and always receive a very warm welcome. It's great to meet up with old friends and showcase our engines to an interested audience.'
Other highlights of the weekend will be the continuing display of flowering azaleas on the Azalea Walk, and Hollycombe's Fairground and Railways, which will also be open throughout. Following the weekend Hollycombe will next open on Sat 26, Sun 27 and Bank Holiday Mon 28 May, and daily between Weds 30 May and Sun 3rd June of half-term week.