News
Hollycombe receives lifeline grant from Government's £1.57bn Culture Recovery Fund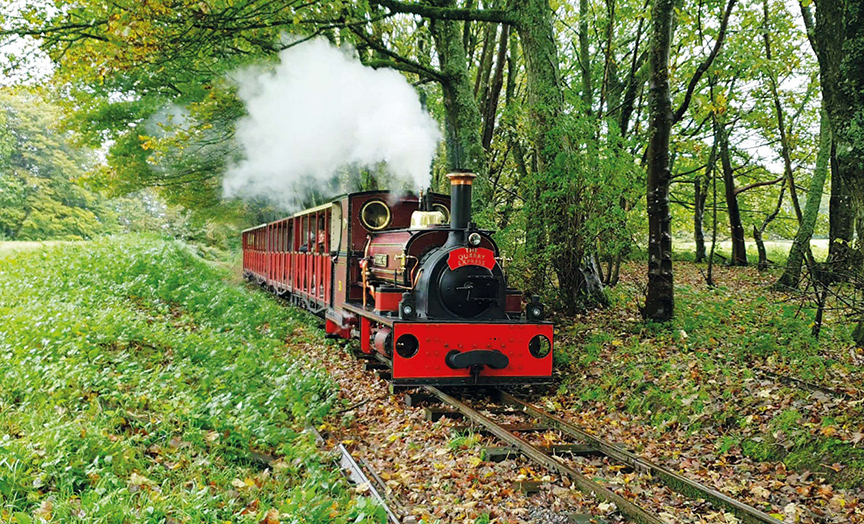 Thanks to the Government's Culture Recovery Fund we will receive funding of £895,000 to ensure we can safely re-open in 2021 for our 50th anniversary year. Structural changes will allow us to safely welcome visitors again. Operational changes will allow us to recover, rebuild and enjoy a sustainable future. All of this in turn will protect the museum for generations to come.
We are one of 445 heritage organisations across the country set to receive a lifesaving financial boost from the government thanks to the £1.57 billion Culture Recovery Fund to help us through the coronavirus pandemic.
The effects of keeping the gates closed in 2020 has had a far-reaching impact on the local and wider community. We facilitate a wealth of volunteering opportunities throughout the year such as; group and individual volunteering for students at Highbury College and Sparsholt College, Army Cadets and Scouts volunteering, Duke of Edinburgh volunteering placements and corporate volunteering opportunities. The Government's Culture Recovery Fund will support a return to varied volunteering opportunities.
We look forward to welcoming visitors and resuming the broad range of volunteering opportunities in 2021 and it is with thanks to the Government's Culture Recovery Fund that we will be able to achieve this goal. Their funding will allow extensive work across site that will make covid-safe operation not only a possibility but a reality. 2021 now looks to be an exciting year in our history as our committed volunteers resume their work providing joy, showcasing heritage, connecting people and supporting the community.
Culture Secretary Oliver Dowden said:
"As a nation it is essential that we preserve our heritage and celebrate and learn from our past. This massive support package will protect our shared heritage for future generations, save jobs and help us prepare for a cultural bounceback post covid."
Robert Gambrill, Trustee of Hollycombe Working Steam Museum said:
"Determination is the driving force of our dedicated volunteers. This funding will allow them to overcome the challenges that covid-19 brings to a museum like ours. I would like to thank the team responsible for delivering a comprehensive grant programme which is truly transformational. The financial assistance offers Hollycombe the chance to weather the storm and to continue to flourish."
Ros Kerslake, Chief Executive of the National Lottery Heritage Fund said:
"It is absolutely right that investing in heritage should be a priority during this crisis and this support by Government is crucial. Heritage creates jobs and economic prosperity, is a major driver for tourism and makes our towns, cities, and rural areas better places to live. All of this is so important for our wellbeing and will be particularly vital when we start to emerge from this incredibly difficult time.
"Our heritage is still facing a perilous future – we are not out of the woods yet. But this hugely welcome funding from Government, and the money we continue to invest from the National Lottery, has undoubtedly stopped heritage and the organisations that care for it being permanently lost."