News
Hollycombe's Listed Gardens now looking at their best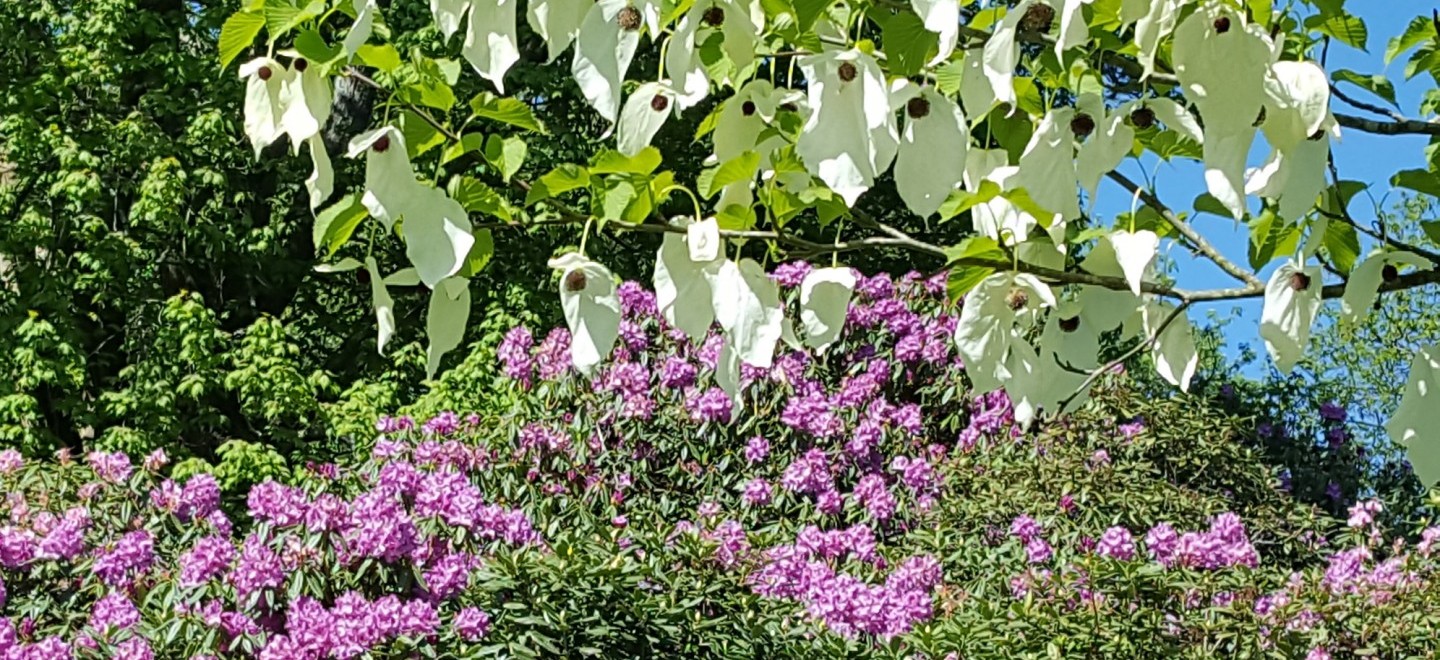 Visit now to see the very best of Hollycombe's woodland gardens.
The month of May is arguably the most spectacular time to visit the Listed Gardens at Hollycombe Steam in the Country.
The Gardens can often be overlooked at Hollycombe with families making a beeline for the famous steam fairground and railways, but they hold numerous treasures, many of which are currently in bloom.
Current pride of place goes to a magnificent Handkerchief Tree (Davidia involucrata), whose creamy white bracts are currently putting on a magnificent display in the woodland clearing below the Fairground.
Woodland rhododendrons, many towering into the sky, bluebells and azaleas provide a colourful backdrop to Hollycombe's other attractions. Over the next two to three weeks Hollycombe's renowned Azalea Walk will be at its peak, with the billowing yellow and orange blooms of the Knaphill Mollis azalea hybrids extending along a ¼ mile green swathe. Fleeting glimpses can be seen from either end of the Azalea Walk from the comfort of the Quarry Railway, which also passes through Hollycombe's Bluebell Woods.
The Gardens at Hollycombe were originally planted more than 130 years ago, and command a hilltop location some 600ft above sea level, offering magnificent views across the South Downs and Sussex Weald. Visitors are welcome to picnic at tables sited in the Gardens, where the colours and scents of the Gardens can be enjoyed alongside the wisps of steam from the fairground rides and the gentle tunes of the Fairground Organ.
Hollycombe is open on Sun 13 May, Sat 19 and Sun 20 May for the 'Steam in Miniature' event, and again on Sat 26, Sun 27, Mon 28 May for the Bank Holiday Weekend 'Hollycombe Steam Festival.' Hollycombe will then be open during half term week between Weds 30 May and Sun 3 June.