News
Last chance visits for 2016!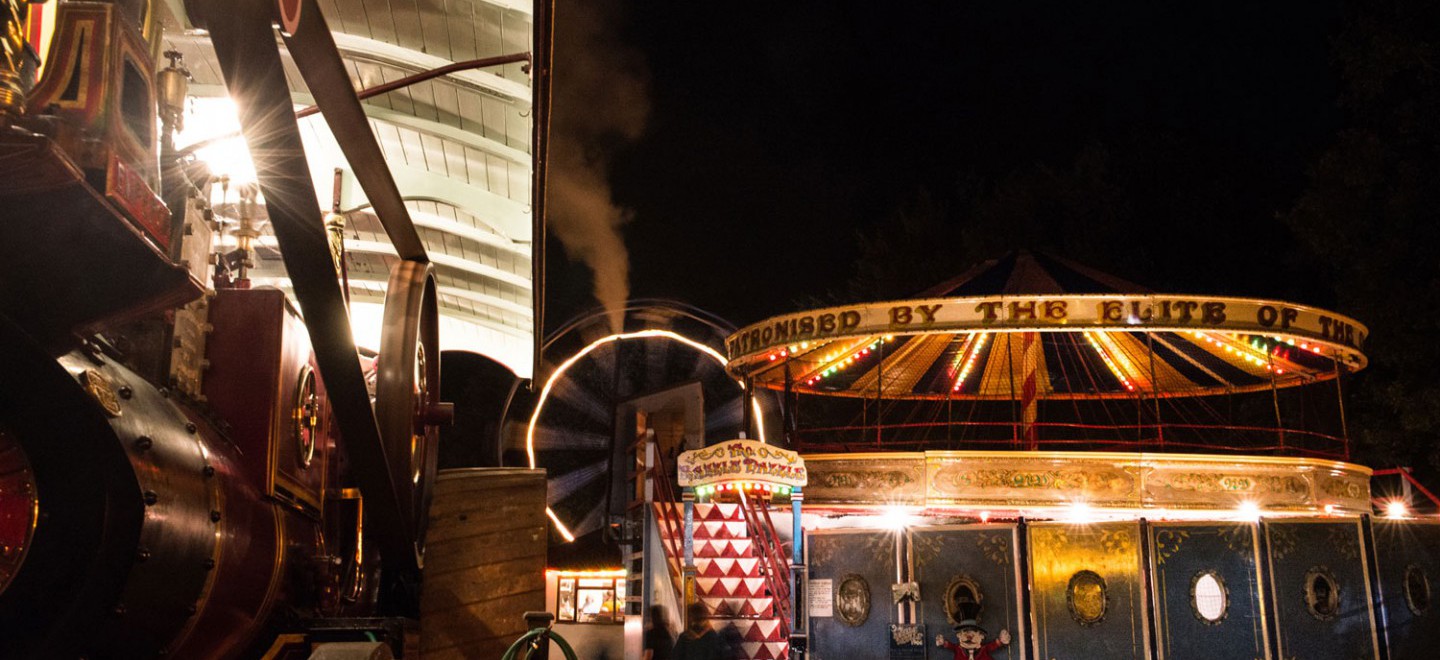 We are halfway through our popular 'Fairground at Night' evenings, and remain open on Saturdays 8th, 15th and 22nd October – the last evening being a special Halloween themed event. However, next Sunday, 9th October, represents the last opportunity to visit Hollycombe during the daytime!
Recent visitors have not failed to notice the return of the Haunted House, now sitting in its home opposite the Austin Cars. We're keeping our fingers crossed that it passes an inspection that will allow us to open the House, probably for the 22nd evening, though we'll let you know if it can be earlier!
Please note that we have once again teamed up with Wheel Drive and the East Hampshire Community Rail Partnership to offer a free shuttle bus service between Liphook Station, Sainsbury's Liphook and Hollycombe on both the 15th and 22nd October evenings – this is a free service; do take advantage of the opportunity, and also let your friends know! We'll be posting a timetable for the shuttle service shortly.
Don't forget that gates open at 6pm for Fairground at Night, with rides from 7pm-10pm, whilst our last daytime opening on 9th October will be from 11am-5pm, with rides from 12.30pm. It's worthwhile coming that little bit early to enjoy the autumn colours that are developing in the Gardens – a brisk walk followed by warming refreshments in the Café is a great precursor to the fun of the Fairground!