News
Magic Lantern shows to brighten Bank Holiday Weekend at Hollycombe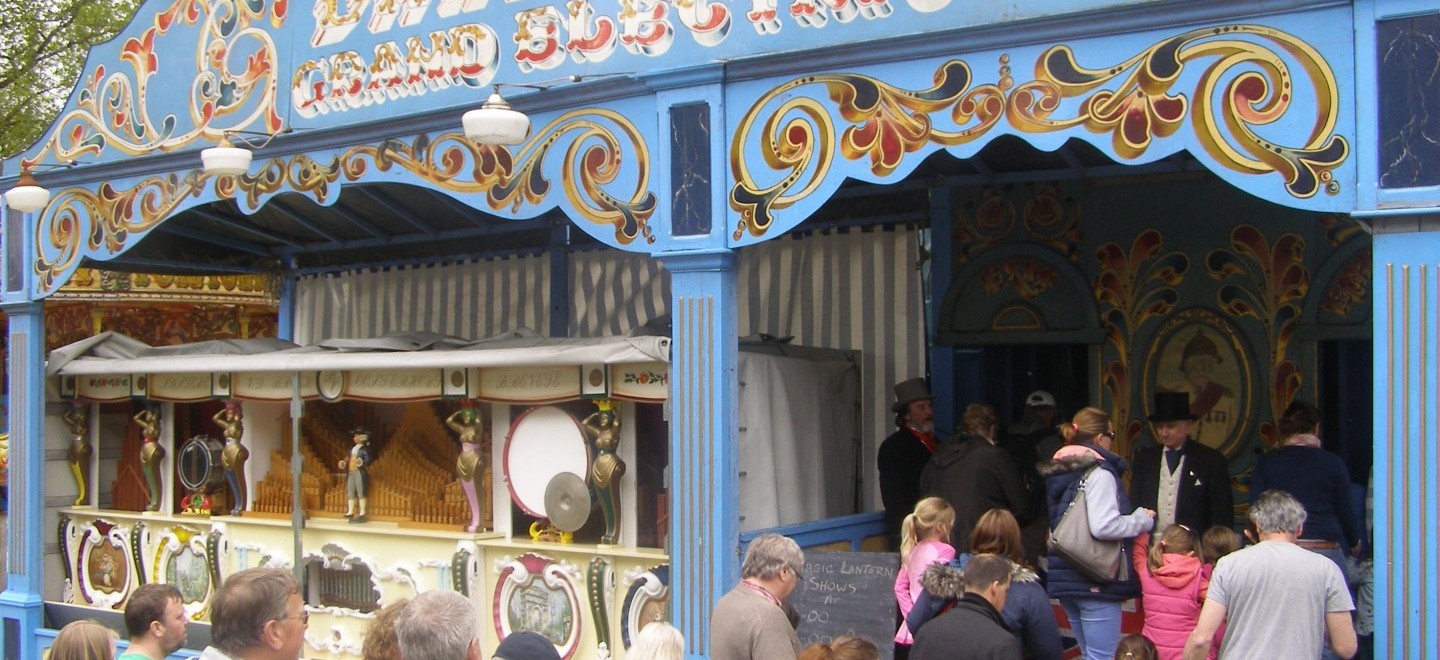 Hollycombe 'Steam in the Country' is gearing up for the opening of its Bioscope for the early May Bank Holiday Weekend, Sun 6 and Mon 7 May. The Bioscope – the earliest form of travelling cinema – will be running special Magic Lantern Shows on both afternoons. Hollycombe Trustee Brian Gooding is looking forward to the weekend: 'We're encouraging families to take a change from the multiplex, to forget 3D and surround sound and to immerse themselves in a truly Victorian experience. It's not difficult to imagine the sense of wonder the Victorians would have felt when they saw hand painted images projected for the first time.' The Magic Lantern Show will be accompanied by music and song, some especially written for the occasion.
The Bioscope will be open on other dates during the season, when it will show very early classic cinema reels, including film shorts made famous by Buster Keaton, Charlie Chaplin, Laurel and Hardy and Walt Disney. Showman Kevin Byrne enjoys welcoming visitors to the Bioscope and admits that you 'have to be a bit of an extrovert and put on an act'. 'In the early days of cinema at travelling shows there would be fierce competition amongst stall holders to attract custom, so it was important to have someone performing 'front of house.' I perform that role at Hollycombe, ably abetted by megaphone and organ music. Once everyone is sat inside on our old cinema seats we screen the films, which I interpret on the piano. It's a great and fun experience for the audience - and me!'
Continuing in the Victorian and Edwardian theme, visitors to Hollycombe over the Bank Holiday weekend will be able to enjoy delightful walks through the grounds, which will be looking at their spring best. Carpets of bluebells – which can also be enjoyed from Hollycombe's Quarry Railway – and early flowering rhododendrons and azaleas will light up the woodland pathways.