News
Record number of entries for Hollycombe Model Weekend!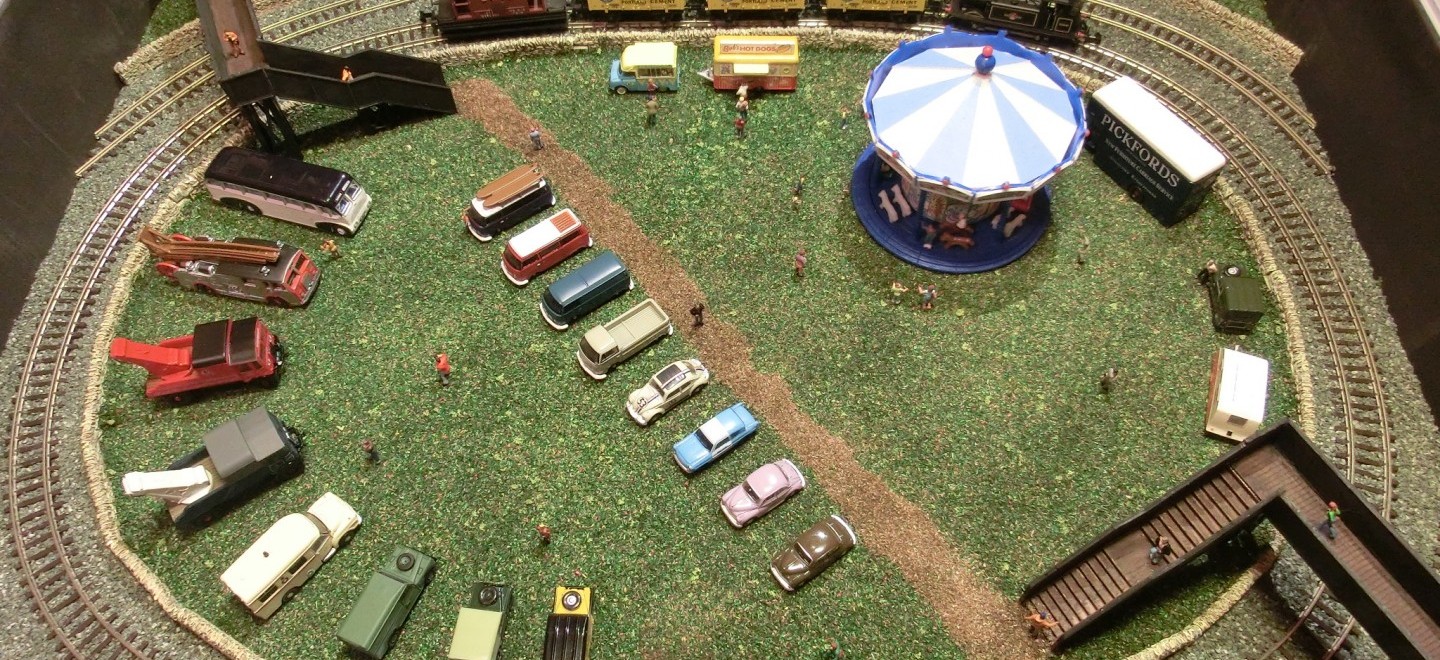 School's may be going back but there is still plenty to enjoy at Hollycombe's Model Weekend!
Modellers of many disciplines will gather at the Hollycombe Working Steam Museum over the weekend of 2nd-3rd September for the museum's Model Weekend. The event, held on the museum's site near Liphook on the Hampshire/West Sussex border, has grown rapidly in the few years that it has been held, and this weekend, just after the Great Dorset Steam Fair, is proving very popular with exhibitors.
Currently there are over 30 miniature traction engines booked in, ranging from a 2in. scale Fowler to a 6in. Burrell Showman's engine, as well as a 4in. scale Burrell SCC that has only recently been completed.
A working miniature display area is planned with a 4½in. Burrell driving a same scale racksaw bench cutting wood, and a 3in. Marshall portable driving a baler. There will be a grand parade and line up of the miniature steamers each day at 3pm in front of the station building, creating a popular photo opportunity. Two large 'G' gauge scale model railway layouts with members of the Solent Area Group of The G Scale Society will attend. The Astolat Model Railway group from Guildford will bring their new 12ft 'N' gauge model railway layout 'Whitmoor'. There will also be various small 'N' gauge layouts created in a variety of containers, with an exhibitor commenting: "This is an exercise in minimalism, even by 'N' gauge standards; a light hearted display of working 'N' in what might seem impossibly small spaces: a toolbox, lunchboxes, CD, minidisk and even in a coconut." There will also be a large number of working fairground models, including a beautiful replica Royal Electric Bioscope model under construction and display of rides made from Lego & one made from Meccano. A beautiful 1:8 scale model set of Gallopers made from a variety of materials between 1996 and 2000 will attend for the first time; also attending will be the builder's 2in. showman's engine.
Other large displays include a collection of model buses from the Aldershot & District Traction Company and a large display of fire engine models. There will also be toy steam engines
and other static steam models, lorries and boats on show, and a knitted model village!
The resident Liphook Modellers Club will have their clubhouse open with a display of some of their members models, while there will be a number of visiting engines running on the museum's 7¼in. gauge Garden Railway.
Finally, in the Fairground Gallery, with its steam fire engine, Coulston House, and Edwin Hall Royal Jungle Shooting Gallery artwork, there will be a fine display of resident models, including some from the late Les Parson's well known Meccano collection, recently arrived at the museum, and now on permanent display at Hollycombe.
Admission to Hollycombe is £16 adults; £14 seniors or £12 child, with family saver tickets available, offering unlimited rides on the Fairground. Tickets for the Model Weekend entitle complimentary return visits to Hollycombe on most open days for one year, including the atmospheric Fairground at Night staged on Saturdays 16, 23, 30 September and 7, 14, 21 October 2017. For more info, please call 01428 724900, e-mail: info@hollycombe.co.uk or visit www.hollycombe.co.uk ##.