News
Summer events planned for Hollycombe Steam in the Country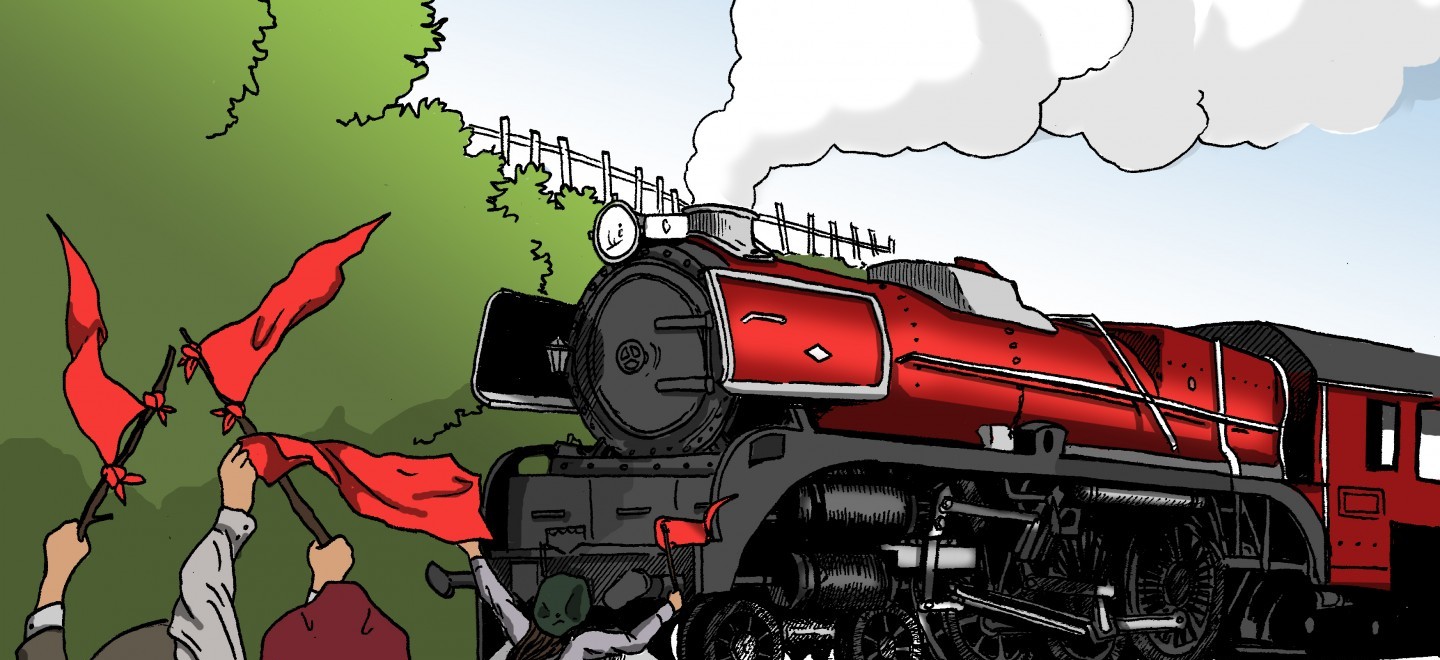 Hollycombe Steam in the Country is now in its extended period of summer opening, and offers great value for families as entry entitles unlimited return visits for one year! And this summer and autumn, Hollycombe has a busy events programme scheduled – all events can be seen with return tickets!
For three days, from Friday 11th to Sunday 13th August, Hollycombe is delighted to host two performances each day, at 1400 and 1530, of E Nesbit's famous play 'The Railway Children', performed by Guildford's Yvonne Arnaud Youth Theatre. Weather permitting, the performances will take place in the Woodland Gardens and there is no extra charge to go along and watch.
"Where shall we go? To the railway!"
Roberta, Peter, and Phyllis have their lives turned upside down when their father mysteriously has to go away with two strangers in the night. They have to move from their comfortable London home to go and live in a simple country cottage, where Mother writes books to make ends meet. They soon come to love the railway that runs near their cottage, and they make a habit of waving to the Old Gentleman who rides on it. The railway becomes the centre of their new life, but little do they know what wonders and changes it will bring to them - maybe even the answer to Father's disappearance…
A brand new musical adaptation of E Nesbit's classic tale of adventure, discovery and friendship.
And what could be better than after watching a performance, to be able to go and ride a real steam railway . . .
If you go down to the woods at Hollycombe on Sunday 13 August, you're sure of a big surprise! That's because – in addition to performances of The Railway Children - the Liphook steam attraction will be holding its annual Teddy Bears' Day Out, with lots going on around the site, including a Teddy Bear Trail, Punch and Judy and Magic Shows and Tricky Nicky the Clown. Visitors can take the Quarry Railway, but should keep a watchful eye out for teddy bears hiding in the woods! There is also an opportunity to meet with Victoria the Traction Engine, star of Victoria's Torton Tales story books. The event promises to be the perfect day out for grandparents, parents and young children. Older children will have much to look forward to though, with Hollycombe home to the world's first white-knuckle ride, the Razzle Dazzle, and 102 year old 'Big Wheel', which offers fabulous views over the South Downs National Park. Other steam rides include the Steam Boat and Gallopers, and with perennial favourites the Hall of Mirrors, Haunted House, Austin Cars and Chair-o-Planes, Hollycombe offers an enjoyable stroll down Memory Lane. Hollycombe opens at 11am on all summer opening dates, with steam rides from 12.30pm. Admission to Hollycombe is £16 adults; £14 seniors or £12 child, with family saver tickets available, offering unlimited rides on the Fairground. Tickets entitle complimentary return visits to Hollycombe on most open days for one year, including forthcoming events the Model Weekend (2-3 September) and Fairground at Night (16, 23, 30 September and 7, 14, 21 October 2017). During the summer holidays, Hollycombe is open Tuesday – Sundays until 28 August (including Bank Holiday Monday) between 11am - 5pm. For more info, please call 01428 724900, e-mail: info@hollycombe.co.uk or visit www.hollycombe.co.uk