Steam Farm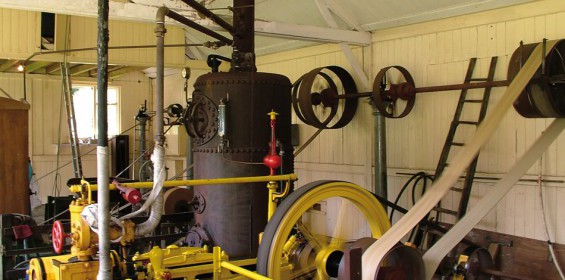 The steam farm building houses a collection of barn machinery driven by a steam engine.
The whole range of machinery required to prepare feed stuffs for animals on a large farm is represented in the farm buildings. Driven by line-shafting, power is from a Robinson horizontal steam engine, built at Rochdale in Lancashire over 100 years ago and used to drive the well pump at Basing House for many years.
Although there is a serviceable boiler, this area is normally on static display only.