Visitor Facilities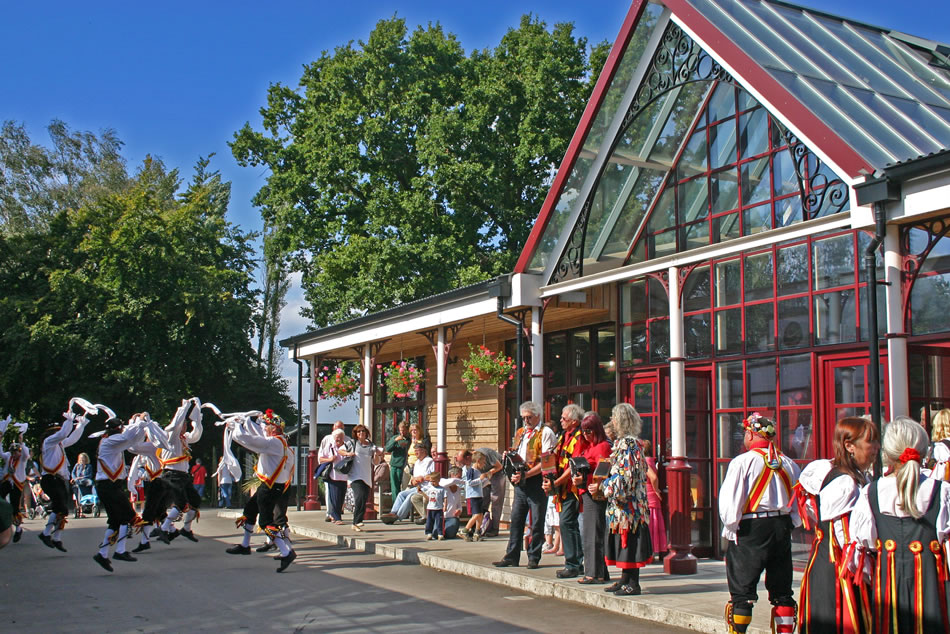 Hollycombe's Visitor & Education Centre – built in the style of a railway station building – was funded by the Heritage Lottery Fund and opened in Spring 2005.
The Centre acts as Hollycombe's admission point, and offers a modern Cafeteria, Gift Shop and Toilets as well as an Education Room for school visits and information on the history of Hollycombe and the steam age.
The cafeteria serves a range of hot snacks, light refreshments, ice creams and more. We also cater for most allergies too. A telephone is located in the Shop for emergency use and there is a First Aid Room. Baby changing facilities are available in the Disabled Toilet adjacent to the Souvenir Shop.
There is wheelchair access to the Visitor Centre and train, and most of the site is fairly wheelchair friendly. However, by their nature and age, many of the fairground rides are accessed by steps and are not able to accommodate wheelchairs. There is a disabled access toilet in the building. Many groups with disabilities visit us regularly