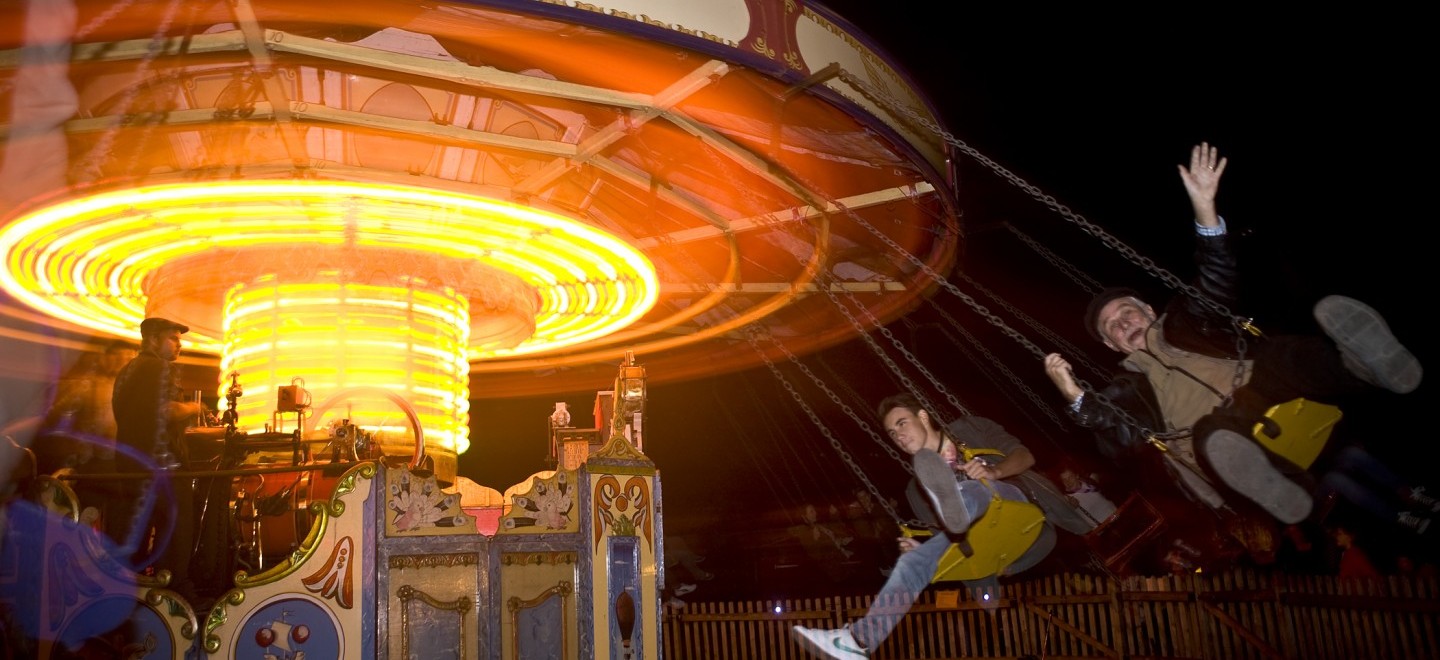 Flying at the fair with our steam-powered Chair-o-planes.
The Chair-o-planes are a favourite with visitors, providing a flying sensation enjoyed by young and old alike.
Made around 1910 by Walkers of Tewkesbury, who also made the steam centre engine, this was originally a 32ft diameter roundabout with galloping horses. During the Second World War, an incendiary bomb destroyed much of the ride while it was in storage in London. It was converted in 1944 to Chair-o-planes by simplyhanging chairs under the swifts, so creating probably the only steam Chair-o-planes ever to have existed.
Height restrictions apply. Minimum height: 1.1m (3ft 8in), approximately 5 years.