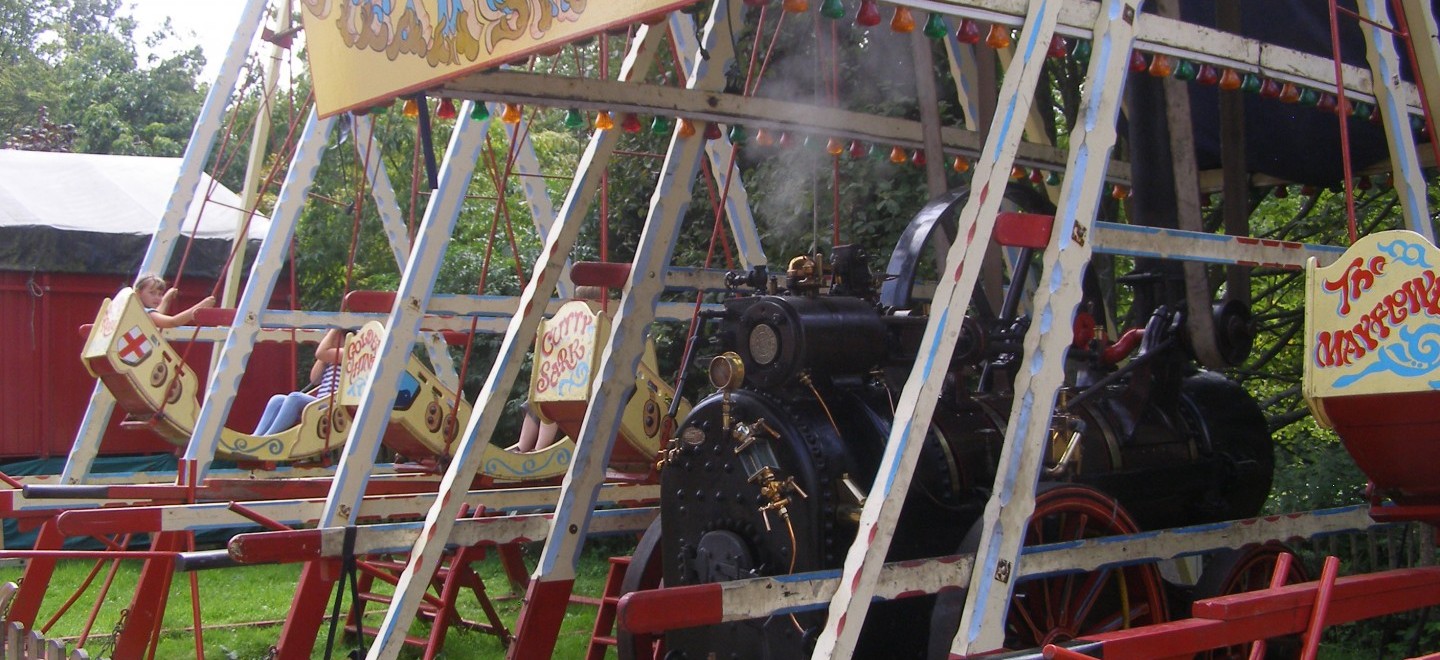 Pull the rope to swing yourself high on our steam-powered swing boats.
Our steam swings are controlled by the rider to provide a swing which is anything from gentle to breathtaking.
The ride consists of six boats driven by an overhead line shaft from a 1901 Brown & May portable engine. The riders in each boat pull a rope to control the drive and therefore the height to which their boat swings.
Height restrictions apply. Minimum height: 1.3m (4ft 3in)